Standard 14" Steering Wheels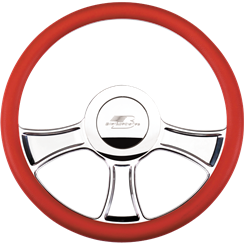 This category is full of Billet Specialties 14" Standard steering wheels. Plenty of great designs to choose from so you can get that great interior look.
If you have any questions or need help in choosing the best steering wheel for you please give us a call at 877-734-9616.
Click image or text to view details