A Plus Rod and Kustom
4618 Hwy. 61 North
Boonville, IN 47601

Toll Free: 877-734-9616
Local: 812-897-6605
Fax: 812-897-6635

Call us or visit:
Monday-Friday: 9am-5pm
Saturday: 9am-1pm CST

Pontiac Fuel Tanks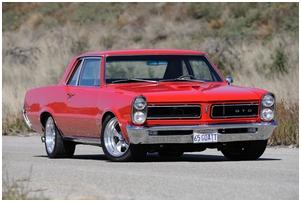 Tank's, Inc. offers gas tanks for your 1967-81 Firebird, 1964-72 GTO and LeMans and 1970-72 Ventura. Tank's, Inc. also sells In-Tank fuel pumps for your special project. Call one of our sales staff for more information at 877-596-3842.

Do you have a suggestion for a fuel tank or a product improvment?

Click the button on the right to share your suggestion.
Click image or text to view details